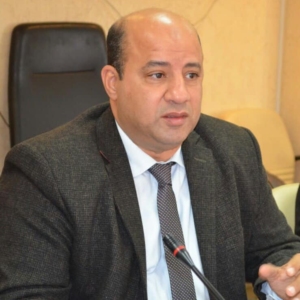 Farouk Salah
Monitoring and Evaluation Specialist
---
Farouk Salah works in ARCE's Cultural Heritage Projects Department as a Monitoring and Evaluation Specialist. He completed his postgraduate studies in Management Information Systems with a focus on business management systems.
He is working as a private consultant on monitoring, evaluation and learning with USAID projects, UN organizations and EU projects. After working as Regional Monitoring and Evaluation Director with Save the Children – US in the Middle East, Central Asia and East Europe region as regional manager based in Istanbul (2004 to 2011), Farouk returned to Egypt and started working with several USAID projects, on learning, results-based management, studies, and evaluations.
Farouk has also been working and supporting the Cultural Heritage Projects since he was part of USAID's M&E project (SIMPLE), back in 2015, when he visited and audited ARCE's first phase of the CHT project. He has been supporting other USAID heritage and tourism projects during the past 10 years implemented by Chicago House, HEPCA, and Ancient Egypt Research Associates.
Contact information: fsalah@arce.org