Recent Research & Books
December 4, 2020

1 Episode
The Egyptian Priests of the Graeco-Roman Period with Dr. Marina Escolano-Poveda
​If you enjoy the ARCE Podcast, consider supporting its production by making a donation.
In this episode: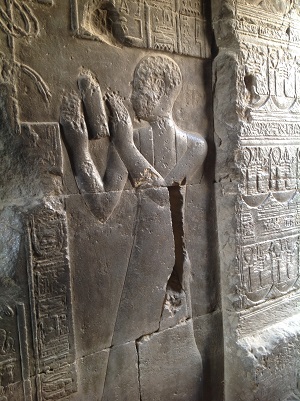 Dr. Escolano-Poveda discusses her new book, The Egyptian Priests of the Graeco-Roman Period (Harrassowitz 2020), in which she examines the representations of Egyptian priests in Egyptian and Greek literary and paraliterary texts, in order to determine the role of these important figures in the historical and intellectual context of the first centuries before and after the change of era. She also discusses the important Hermetica and early alchemical texts, and the knowledge exchange between the Ancient Near East and the Mediterranean world through Egypt.
In conversation with Dr. Fatma Ismail, ARCE's US Director for Outreach and Programs
About Marina Escolano-Poveda:
Dr. Marina Escolano-Poveda is a Lecturer in Egyptology at the Department of Archaeology, Classics and Egyptology of the University of Liverpool, and a Research Fellow of the Alexander von Humboldt Foundation at the University of Tübingen. She obtained her PhD in Egyptology from the Johns Hopkins Unversity in 2017. Her research focuses on the intellectual culture of the Egyptian priesthood and temples of the Graeco-Roman Period. Within this area, she works on the study of astronomical, astrological, and early alchemical texts, as well as the so-called Hermetica. Her Humboldt project is called "The Greek Hermetica as a Product of the Egyptian Priestly Milieu of Graeco-Roman Egypt." She is currently part of the Athribis-Projekt of the University of Tübingen as specialist in astronomy and astrology, in which she is editing newly discovered astrological documents. She also works on the edition of Demotic texts from several papyrological collections.
To download the Table of Contents and purchase the book, click HERE.
To read Dr. Escolano-Poveda's publications click HERE.
​