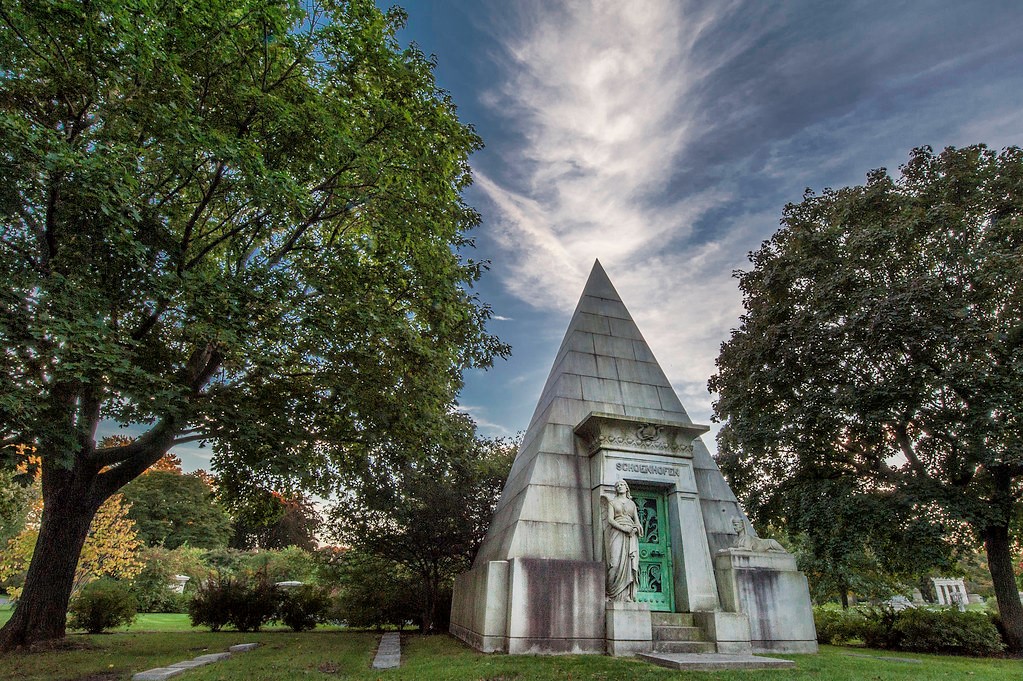 A Sepulchral Grand Tour: Exploring Egyptian and Classical Monuments at Graceland Cemetery
Presented by Dr. Foy Scalf & Dr. Tasha Vorderstrasse
In the 19th century, Americans were very interested in ancient Egypt and the Classical world and this was reflected in the monuments they built, including those where they interred their dead. Join Dr. Foy Scalf and Dr. Tasha Vorderstrasse of the Oriental Institute as they take you on a fascinating journey through the tombs of wealthy Chicagoans at Graceland Cemetery. From Classical and Egyptian temples to pyramids and Roman sarcophagi, learn about Chicago funerary architecture and the Chicagoans who built them. 
This event will be held on Zoom. A link will be emailed one week before the event.
Biographies on Foy Scalf and Tasha Vorderstrasse:
Foy Scalf is a Research Associate and the Head of the Research Archives library at the Oriental Institute of the University of Chicago.  He received his PhD in Egyptology from the University of Chicago, specializing in ancient Egyptian religious literature. His recent publications cover topics such as the Book of the Dead, a "lost" papyrus formerly in the Newberry Library, a Demotic archive now in the Oriental Institute, and Egyptian grammar and linguistics. In 2017, he curated the Oriental Institute special exhibit Book of the Dead: Becoming God in Ancient Egypt and edited the accompanying catalog.
Tasha Vorderstrasse is the University and Continuing Education Program Coordinator at the Oriental Institute of the University of Chicago. She received her PhD in Near Eastern Archaeology from the University of Chicago in 2004. Her work focuses on the intersection of archaeology, art and texts in the Near East, the Caucasus, and Central Asia and the relationships between these regions and China.