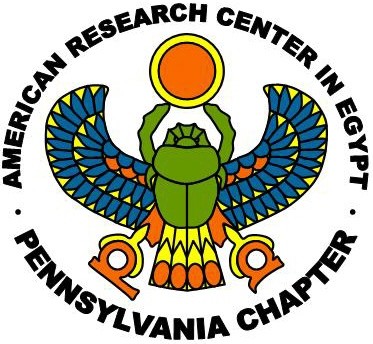 Pennsylvania: "We Are For Egypt": A Multi-faceted Public Outreach Project On Southern Illinois' "Egyptian" Past
Registration is Required via Email
Presented by: Dr. Stacy Davidson, Adjunct Faculty, History and Continuing Education at Johnson County Community College in Overland Park, KS
3:30 PM ET

Pennsylvania

Zoom
Lectures are FREE for ARCE members. If you are an ARCE member not on the ARCE-PA Mailing list, please email vp@arce-pa.org. For more information, visit arce-pa.org or email us at info@arce-pa.org
Lecture Information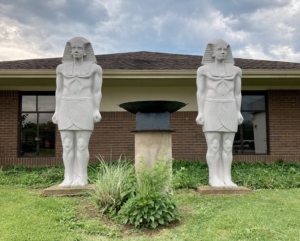 It is increasingly apparent that Egyptologists must make a concerted effort to bridge the gap between "traditional" modes of communication and engagement with the general public. In the case of Southern Illinois, an area called "Egypt" or "Little Egypt" for the last 200 years, the legacy of what "Egypt" meant to the inhabitants of the region and who "Egyptian" Illinoisans were has been difficult to understand due to a dearth of concise, easy-to-obtain information and a lack of engagement from the Egyptological community in blending studies in the reception of ancient Egypt with regional American history and culture.
To this end, the project, "We Are For Egypt: The History, Culture, and Legacy of Egyptian Southern Illinois," was developed. Backed by a Mellon/ACLS Community College Faculty Fellowship, the project consists of three components designed with community outreach in mind. First, an educational Handbook collates geographic and historical information from the portion of Illinois known as "Egypt" or "Little Egypt" along with ancient Egyptian material—allowing residents to contextualize Southern Illinois' Egyptian identity. Secondly, a musical album provides a platform for multi-genre musicians from Southern Illinois to showcase the region's musical heritage. The album consists of five traditional songs as well as five newly-commissioned songs that express what "Egypt, Illinois" means to the musicians today. Lastly, a virtual exhibition housed at the Special Collections Research Center at Southern Illinois University's Morris Library, provides an accessible platform for the handbook, album, and regional photographs—as well as additional commentary by Davidson and her producer Jenny Pape for a behind-the-scenes look into the process of developing the project.
In this presentation, Davidson elucidates the outcomes of this project: encouraging community engagement in local history and arts, showcasing the creative and artistic talent of the region, increasing awareness of "Egypt, Illinois" among the Egyptological community, offering pertinent Egyptological resources to the residents of Southern Illinois, stimulating the local economy, and modeling an avenue for scholars to utilize a traditional funding source, a national non-profit grant, in a way beneficial to public history and an underserved community.
---
Link to the digital exhibition: https://scrcexhibits.omeka.net/exhibits/show/egypt
Link to Davidson's JAEI article: https://scribespalette.com/publicationsmedia/
---
Speaker Bio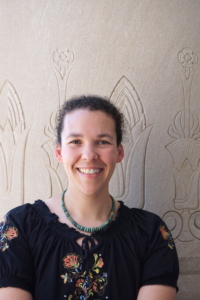 Dr.  Stacy Davidson, a native of "Egypt/Little Egypt," Illinois, is the resident Egyptologist and Adjunct Assistant Professor of History at Johnson County Community College in Overland Park, KS. She established an Egyptology specialization in the Continuing Education Department at JCCC to further her goal of making Egyptology accessible to any who wish to learn. She is the co-founder and first President of the Missouri Chapter of the American Research Center in Egypt (ARCE-MO) and the founder and Team Lead of the Egyptology State of the Field Project. Through the International Studies Department at JCCC, she has co-led a student study trip to London, Oxford, and Berlin to examine Egyptian and Mesopotamian artifacts and collections. Davidson's article, "Untangling the 19th-century Roots of Southern Illinois' Egyptian Regional Identity," published in the Journal of Egyptian Interconnections (Dec 2022) is the first scholarly article written by an Egyptologist on the topic of "Egypt/Little Egypt," Illinois. Professor Davidson is a 2020-2021 Mellon/ACLS Community College Faculty Fellow, a 2020-2021 JCCC College Scholar, and a 2021 NISOD Excellence Award recipient. You can find her online @scribespalette on Facebook, the platform formerly known as Twitter, and Instagram or at scribespalette.com.