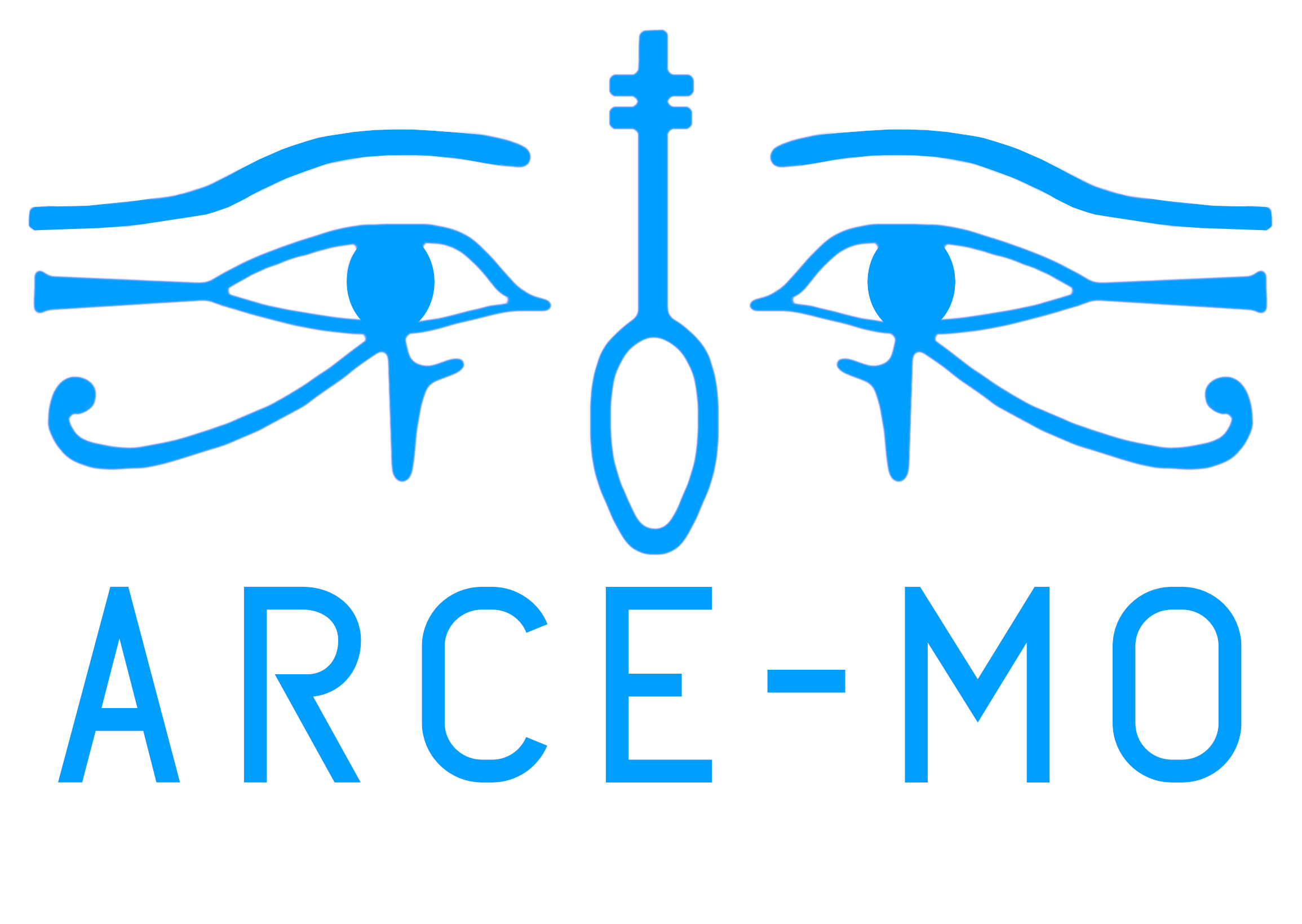 Missouri: A Scentsational Workshop on Ancient Egyptian Aromas
Registration is Required
Presented by Dr. Robyn Price; Postdoctoral Research Associate at the Joukowsky Institute for Archaeology and the Ancient World at Brown University

Members-Only Workshop
12:00 PM CT

Missouri

Zoom
Members-Only Workshop:  If you are not currently a member of ARCE-MO but would like to be, visit https://arce.org/membership/. Select "Kansas City, MO" from the dropdown Chapter affiliation menu to become a member of ARCE-MO.
---
Lecture Information
Supply kits will be mailed to registered ARCE-MO members who reside in the US prior to the event (unfortunately, international shipping is not available at this time). Space is limited to 25 participants. A Zoom link and additional details will be sent closer to the time of the workshop.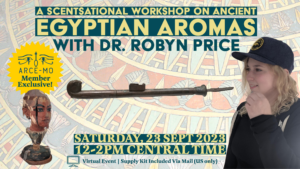 Join Dr. Robyn Price as she discusses the most common aromatic materials available to the ancient Egyptians and their many uses. She complicates this narrative by introducing the complexity of identifying scent in the ancient record, whether from translation errors, poor preservation, or the limitations of scientific analysis. She will also include information regarding ancient Egyptian mummification practices as an example of the importance of studying scent in ancient contexts but highlight the difficulty of doing so. She will then question how accessible pleasant scents were in ancient Egypt and why this level of accessibility was so central to the ancient Egyptians. This presentation will be accompanied by various household and supplied scents to encourage participants to immerse themselves in the topics being introduced.
Following the presentation, participants will have the opportunity to use the items included in the supply kit along with a few common household items to create their own signature scents. This part of the workshop will be accompanied by a brief introduction to modern perfume-mixing principles and an open discussion about the production of ancient Egyptian scents and comparative examples. A Q&A session will be held following the completion of the hands-on portion of the workshop.
Speaker Bio
Dr. Robyn Price is a Postdoctoral Research Associate at the Joukowsky Institute for Archaeology and the Ancient World at Brown University. She completed her Ph.D. in Archaeology at the University of California, Los Angeles in 2022 where she studied the value of scent in ancient Egypt. Her research investigates the dynamic relationship of the body with objects, space, and the organization of societies. She has excavated at sites in Egypt, Israel, Cyprus, Ethiopia, Spain, and the US and has published several articles related to her interest in ancient sensory experience. Learn more about Dr. Price at https://dal.ucla.edu/robynprice/.