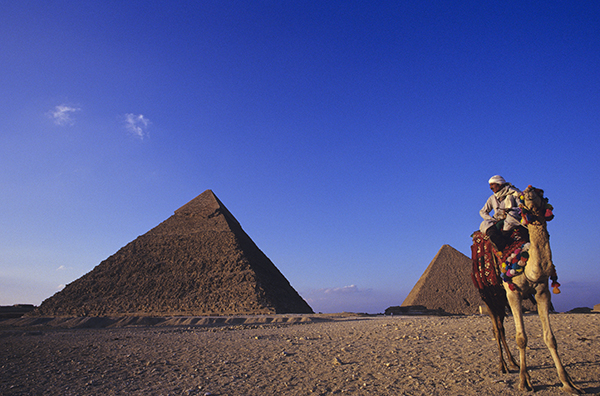 Member Tour to Egypt Webinar
Registration is required
Presented by: Dr. Yasmin El Shazly and Tour Director, Hisham El Sebai
1:00 PM EDT/ 7:00 PM EET

Online-Zoom
Learn more about the In the Footsteps of the Holy Family Tour HERE.
Join us on August 7, 2021, for an informational webinar with Dr. Yasmin El Shazly and Tour Director, Hisham El Sebai to hear more exciting details about ARCE's upcoming Member Tour to Egypt: In the Footsteps of the Holy Family (November 5-21,2021) and ask any questions regarding the tour or travel to Egypt.
This is a once in a lifetime tour, curated exclusively for ARCE members and will feature some of Egypt's most unique historic sites.
Visit Sakha and see the stone where Jesus' footprint is located, enter into the tomb of Queen Nefertari, and attend a private lecture by renowned Egyptologist Dr. Zahi Hawass nestled next to the Paws of the Sphinx.
About the Speakers:
Dr. El Shazly is currently Deputy Director for Research and Programs at the American Research Center in Egypt and earned her BA from the American University in Cairo and her MA and Ph.D. from Johns Hopkins University. She has published several academic papers and has appeared in numerous documentaries, such as National Geographic's "The Silver Pharaoh: Secrets of the Dead" and "Tutankhamun: The Mystery of the Burnt Mummy."
Hisham El Sebai has been an employee of Egitalloyd Travel since 1996 and is the current Managing Director. Mr. Sabei has led many tours for esteemed organizations over the years, including the Oriental Institute of Chicago, Save Venice, Inc., the Worcester Art Museum, The Society of the Four Arts, and many more.