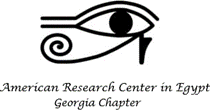 Georgia: "Satisfy the akh, do what he desires, and stay pure from his abomination"
Registration is Required
Presented by: Dr. Rune Nyord; Egyptologist and Asst Professor, Emory University

"Satisfy the akh, do what he desires, and stay pure from his abomination": Relations between the living and the dead in the ancient Egyptian ancestor cult
This program is jointly sponsored by the Carlos Museum and ARCE Georgia.
Lecture Information
Relations between the living and the dead in the ancient Egyptian ancestor cult were complex and many-facetted. At the same time the cult constituted for many people the main source of knowledge and experience of the nature and abilities of the dead, in partial contrast to often-cited more specialized theological speculations about the afterlife. Examining a variety of different sources, this lecture explores the different facets of Egyptian ways of relating to the ancestors, from the quid pro quo of the cult to the different ways of warding off unwanted attention or even attacks from hostile dead.
Speaker Bio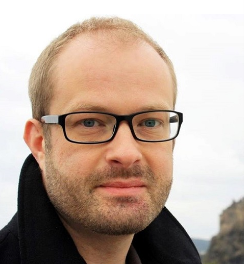 Dr. Rune Nyord is Assistant Professor of Ancient Egyptian Art and Archaeology in the Art History Dept at Emory University. Before joining Emory in 2018, he held positions at the University of Copenhagen, University of Cambridge (Christ's College), and the Free University Berlin. A longstanding research interest of his concerns funerary culture of the Middle Kingdom and the different ways it can be understood by modern scholars. Some of the titles Dr. Nyord has written include Seeing Perfection:  Ancient Egyptian Images Beyond Representation and Breathing Flesh: Conceptions of the body in the Ancient Egyptian Coffin Texts.  His current book project examines the history of the Egyptological notion of the ancient Egyptian 'quest for eternal life'.  It argues that important details of this framework stem more from 19th-century expectations than from ancient Egyptian sources.