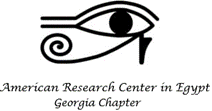 Georgia: Excavating the Pyramids, Royal Cemetery and Necropoles at Nuri, Sudan
Registration is Required
Presented by: Professor Pearce Paul Creasman is Executive Director of the American Center of Research (Alexandria, VA & Amman, Jordan)

This program is jointly sponsored by the Carlos Museum and ARCE Georgia.
Lecture Information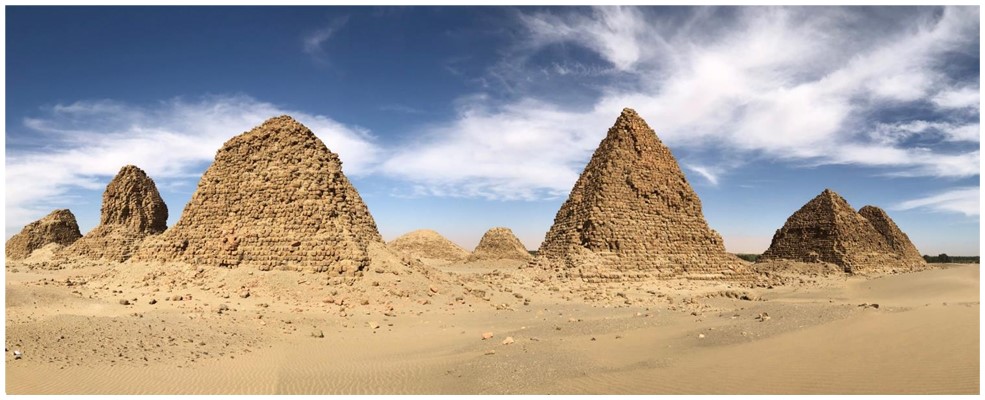 The pyramids, royal cemetery, and necropoles of Napata (an ancient Kushite political center) at Nuri comprise more than 7,500,000 square feet and today remain largely unexplored. Initially, the site of more than 80 burial monuments, Nuri served as the resting place for at least 60 kings and queens corresponding to the Third Intermediate and Late Periods in Egypt. The first royal known to be buried at Nuri was the biblical pharaoh Taharqa (protector of Jerusalem, per 2 Kings 19:9), whose tomb was cut into the bedrock deep below his pyramid. His descendants used the site for four more centuries, and other peoples used the site for centuries more beyond. Partly excavated in the 1910s, Nuri remains poorly published. In 2017, a new archaeological mission was initiated. This presentation discusses the progress of the archaeological mission.
As a result of climate change, intensive agriculture nearby, and the construction of dams along the Nile, rising groundwater has submerged many of the tombs cut into the bedrock, likely including all of the subterranean pyramid chambers of the kings. Today, at least four kings' burial chambers remain unexcavated. The Nuri Archaeological Expedition has been excavating the now underwater burial of one such king, the last Kushite king interred at Nuri: Nastasen (ca. 335-310 BCE). Supported by grants from the National Geographic Society, excavations of Nastasen's pyramid and tomb represent the first attempt to conduct underwater archaeology in Sudan. While not yet completed, significant discoveries were made and will be discussed within the framework of Nuri as a whole and the site's great potential to inform us about the people of Nuri through the generations and environments in which they lived.
Speaker Bio
Dr. Pearce Paul Creasman is an archaeologist in the fields of Egyptology, maritime archaeology, and dendrochronology who holds a PhD in nautical archaeology from Texas A&M University. He is currently executive director of the American Center in Research located in Amman, Jordan. Previously, Dr. Creasman was a professor and curator at the University of Arizona, focusing on the heritage, archaeology, and the environment of the Middle East and North Africa. He has been conducting archaeological and environmental research in the MENA region for two decades. Dr. Creasman is editor of the peer reviewed Journal of Ancient Egyptian Interconnections and the author or co-author of more than 100 articles and edited books.