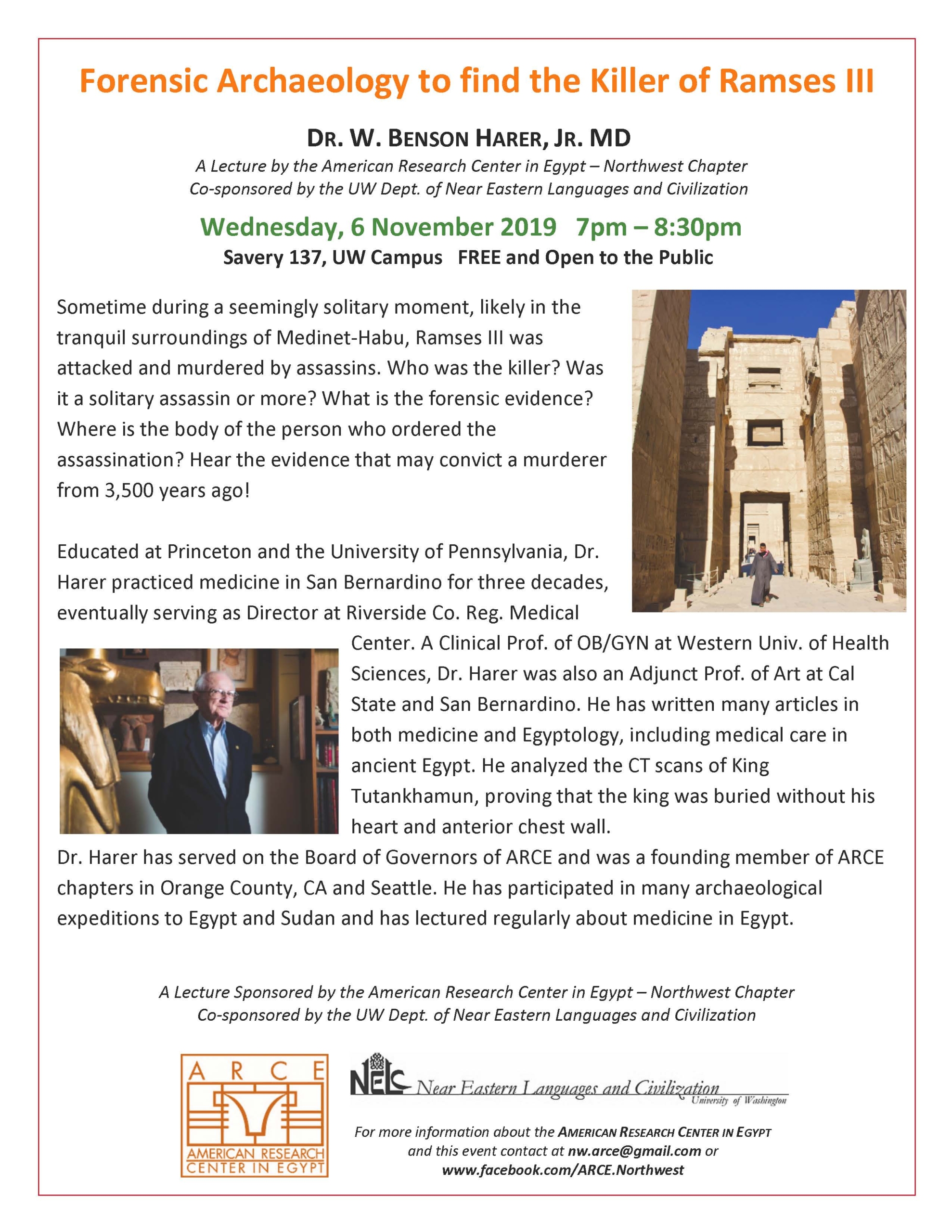 Forensic Archaeology to find the Killer of Ramses III
Lecture by Dr. W. Benson Harer, Jr. MD
7:00 p.m.

Northwest

University of Washington

Savery 137
Sometime during a seemingly solitary moment, likely in the tranquil surroundings of Medinet-Habu, Ramses III was attacked and murdered by assassins. Who was the killer? Was it a solitary assassin or more? What is the forensic evidence? Where is the body of the person who ordered the assassination? Hear the evidence that may convict a murderer from 3,500 years ago! 
Educated at Princeton and the University of Pennsylvania, Dr. Harer practiced medicine in San Bernardino for three decades, eventually serving as Director at Riverside Co. Reg. Medical Center. A Clinical Prof. of OB/GYN at Western Univ. of Health Sciences, Dr. Harer was also an Adjunct Prof. of Art at Cal State and San Bernardino. He has written many articles in both medicine and Egyptology, including medical care in ancient Egypt. He analyzed the CT scans of King Tutankhamun, proving that the king was buried without his heart and anterior chest wall.
Dr. Harer has served on the Board of Governors of ARCE and was a founding member of ARCE chapters in Orange County, CA and Seattle. He has participated in many archaeological expeditions to Egypt and Sudan and has lectured regularly about medicine in Egypt.