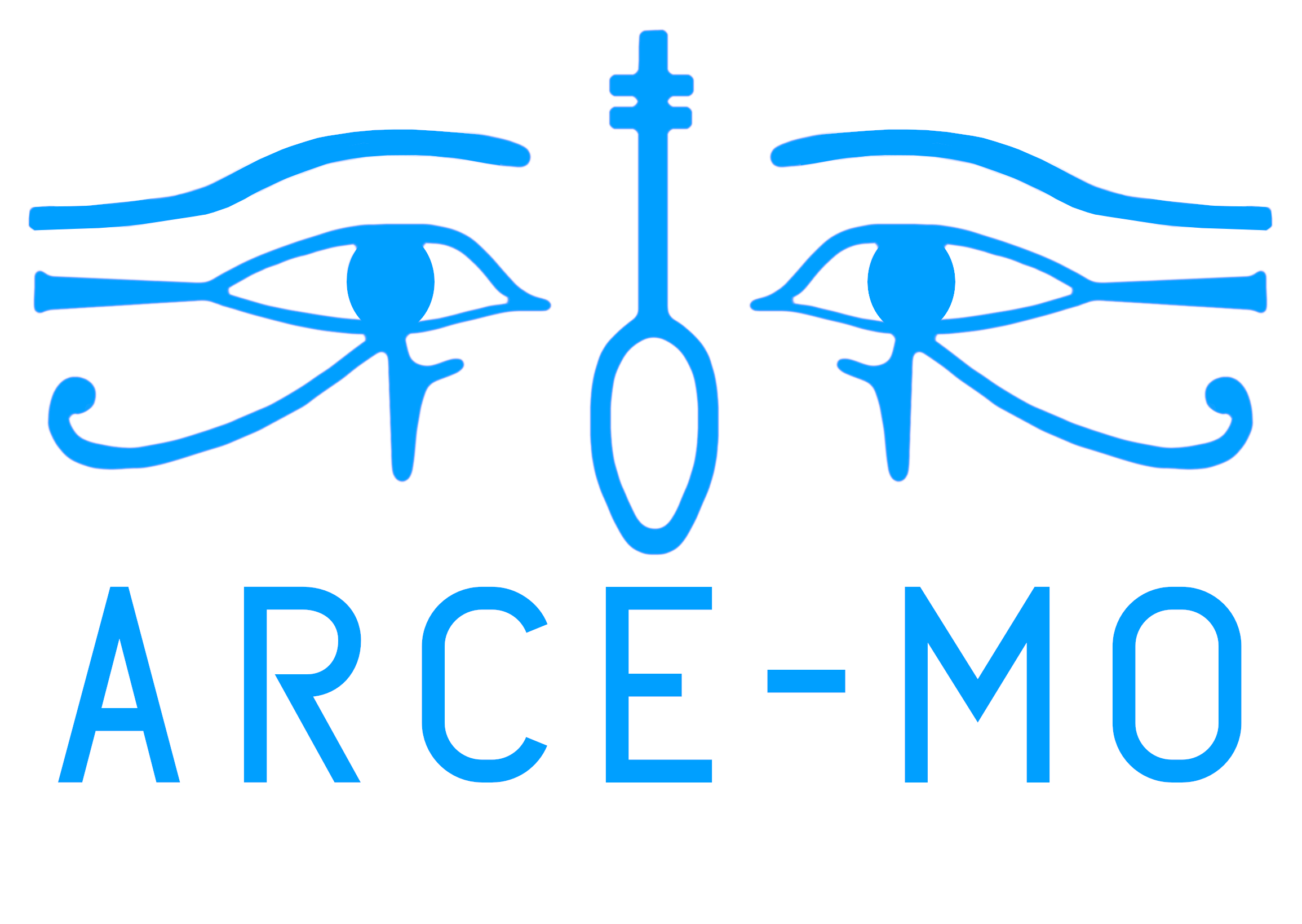 Call for Papers: The Fifth Annual Missouri Egyptological Symposium
Call for Papers Submission
Deadline to apply: Monday, 21 August 2023
The deadline to apply is Monday, 21 August 2023. Notification of acceptances/rejections will go out by Friday, 8 Sept 2023. 
This virtual symposium will take place on Saturday, 21 October 2023, via Zoom in US Central Time.
————————————————————-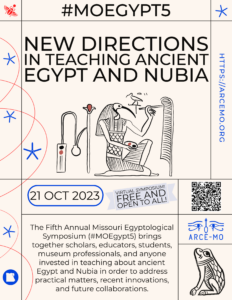 The Fifth Annual Missouri Egyptological Symposium (#MOEgypt5), New Directions in Teaching Ancient Egypt and Nubia: Practical Matters, Innovation, and Collaboration, brings together scholars, educators, students, museum professionals— anyone invested in teaching about ancient Egypt and Nubia— in order to address practical matters, recent innovations, and future collaborations. The symposium will be entirely virtual and is free and open to the public. The keynote speaker will be Dr. Jen Thum, Associate Director of Academic Engagement and Campus Partnerships and a Research Curator at the Harvard Art Museums.
Presenters will give 15-20 min live presentations in English followed by a 5 min Q&A. Applications are open to anyone with an educational or occupational interest in ancient Nile Valley Studies which includes Egypt and Nubia. Graduate students, early career scholars, adjunct/contingent professors, K-12 teachers, museum professionals, educational specialists, public historians, and independent scholars are encouraged to apply.
Symposium organizers are looking for submissions including, but not limited to, the following areas:
PRACTICAL MATTERS
Including object-based learning to enhance ancient Egyptian/Nubian Studies.
Uplifting ancient Egyptian/Nubian voices using primary texts.
Utilizing digital technologies to teach ancient Egyptian/Nubian content.
EDUCATIONAL ACTIVITIES/ LESSON PLANS
K-12, higher education, and community/museum/non-credit educators are especially encouraged to submit 15 min presentations on the development and implementation of a classroom or educational activity relating to ancient Egypt or Nubia.
INNOVATION
 Improving accessibility, inclusion, and a sense of belonging concerning ancient Egyptian/Nubian topics in formal and informal learning environments.
 Suggesting curricular reforms for ancient Egyptian/Nubian studies in academic programs, K-12 instruction, non-credit courses, or informal learning opportunities.
Parsing the educational value of popular culture and modern interpretations of ancient material (i.e. the reception of ancient Egypt/Nubia).
COLLABORATION
Interacting with diverse, multi-disciplinary perspectives from scholars and scholarship in disciplines outside Egyptology/Nubiology to revitalize teaching approaches to ancient Nile Valley Studies. Symposium organizers are particularly interested in submissions that:
Promote the study of the History of Egyptology alongside ancient Egyptian and Nubian subject matter.
Reinterpret the traditional Egyptological "canon" in the classroom or informal learning environment.
Incorporate the use of Egyptian Arabic in Egyptological coursework.
The deadline to apply is Monday, 21 August 2023. Notification of acceptances/rejections will go out by Friday, 8 Sept 2023. 
If you have questions about the symposium or the application process, contact the symposium organizers at arcemissouri@gmail.com.