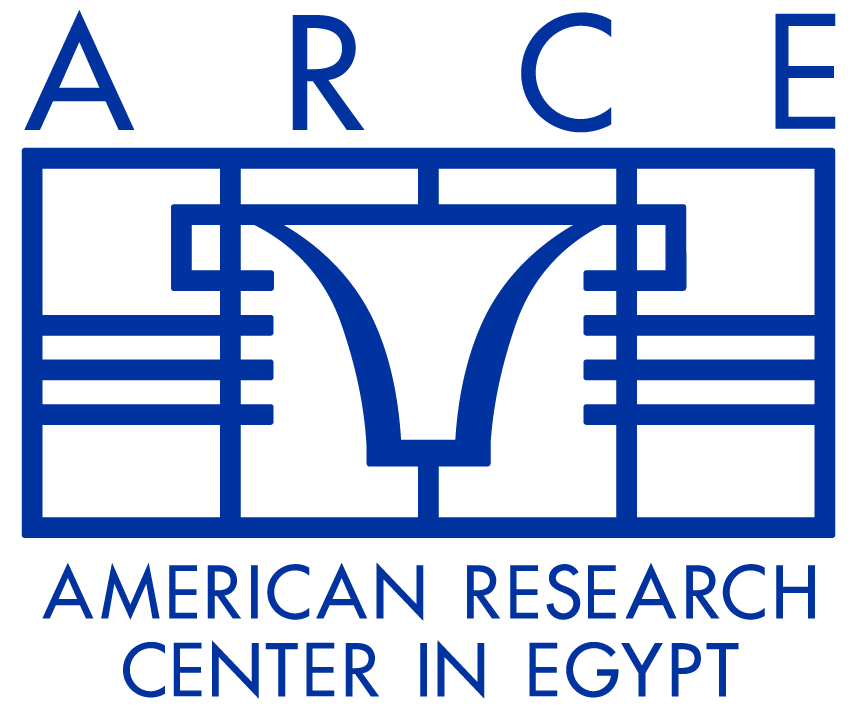 Cairo Lecture: Unveiling the Hidden Secrets of King Sahura's Pyramid: Remarkable Discoveries and Restoration
Presented by: Dr. Mohamed Ismail Khaled
6:00 PM Cairo Time

ARCE Cairo Center

2 Midan Simon Bolivar Garden City Cairo Governorate 11461 Egypt
🎃🎃🎃
Tales from the Crypt: Halloween Lecture Series
🎃🎃🎃
Lecture Information
The pyramid of King Sahura, the second king of the Fifth Dynasty, is located at Abusir. For centuries, its substructure lay concealed, shrouding the inner apartments in secrecy. However, thanks to the unwavering commitment of the Antiquities Endowment Fund (AEF) by the American Research Center in Egypt (ARCE), a groundbreaking project was initiated to consolidate and reconstruct the substructure of this pyramid. The outcome of this endeavor has not only transformed our understanding of this monumental structure, but it has also shed light on a previously hidden chapter of this monument's history.
The first phase of the project involved comprehensive consolidation and restoration efforts inside the pyramid; its byproduct was the discovery of the antechamber as well as a passageway leading to unknown magazines area, which had remained hidden for centuries.
Currently, the team is exploring the unattested burial chamber, and is striving to unveil the mysteries surrounding the final resting place of King Sahura.
Dr. Mohamed Ismail Khaled comes to us fresh from his excavation work at the site, to share the most recent updates of his investigation on the interior of Sahura's pyramid at Abusir.
Speaker Bio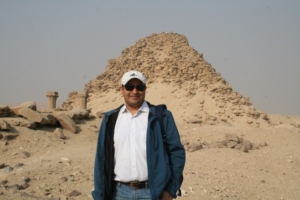 Dr. Mohamed Ismail Khaled completed his undergraduate studies at universities in El Minyaa and Cairo, obtaining his a Ph.D. from Charles University in Prague, Czech Republic in 2009. A Postdoctoral Research Fellowship, granted by the Alexander von Humboldt Foundation at Würzburg University between 2014 and 2016, further enriched his academic journey.
Since 2018, he has been a dedicated scientific researcher within the Egyptology Department at Würzburg University.
In addition to his academic pursuits, Dr. Khaled has held esteemed positions within the Egyptian Ministry of Tourism and Antiquities (MoTA). He notably served as the Director of Foreign Mission Affairs for many years. Furthermore, he supervised the Development and Site Management Project of Pyramids at the Giza Plateau, underscoring his commitment to preserving and promoting Egypt's invaluable archaeological heritage.
Dr. Khaled's academic specialization lies in the Old Kingdom period, where his expertise has greatly contributed to our understanding of this historic era. He is currently the Director of the Abusir Project, leading excavations within the pyramid complex of Sahura at Abusir.
In recognition of his exemplary contributions to the field, Dr. Khaled was honored with ARCE'S AEF grants in 2018 and 2021. These grants were dedicated to the critical task of restoring the substructure of King Sahura's pyramid. Dr. Khaled's meticulous work within the pyramid's confines has unearthed a wealth of compelling new evidence, fundamentally reshaping our contemporary perception of this iconic monument.