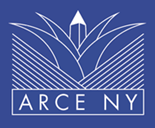 ARCE NY: When Akhenaten and Nefertiti Were Gods on Earth
Registration is required
Presented by Dr. John Darnell and Dr. Colleen Darnell
6:30 PM ET

New York

In Person

The National Arts Club, 15 Gramercy Park South New York, NY 10003
Lecture Information
Eighteenth-dynasty Pharaoh Akhenaten, along with his wife the beauteous Nefertiti, have been viewed in contradictory ways with key hieroglyphic texts from his reign misunderstood. New archaeological research reveals that this Golden Couple attempted to live as if every day were a festival. The Archaeology Committee in collaboration with the American Research Center in Egypt/New York Chapter presents Professors John and Colleen Darnell, who discuss the fascinating manner in which from their chariot commute in Amarna to the ubiquitous presence of their princess daughters, the king and queen ruled as the first offspring of the creator god Aten. 
Speaker Bios
John Coleman Darnell is Professor of Egyptology in the Department of Near Eastern Languages and Civilizations at Yale University. In conjunction with the Ministry of Antiquities, he directs the Elkab Desert Survey Project, which has made several important discoveries, including the oldest monumental hieroglyphic inscription. Professor Darnell has published extensively about the relationship between Egypt and its deserts, cryptographic and funerary texts, and Hathoric theology and love poetry. 
Colleen Darnell teaches Art History at Naugatuck Valley Community College. Her books include Imagining the Past, which examined historical fiction written by ancient Egyptians, a study of the military texts of the reign of Merneptah, and a catalog about Egyptian revival art and architecture. She has also published Late Period copies of the Netherworld Books.