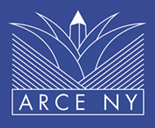 ARCE NY: Sacred Deities of Ancient Egypt: A Pantheon of Paradoxes viewed from a Jungian Perspective
Registration is required
Presented by: Jacqueline Thurston, M.A.; Professor Emerita in the School of Art and Design at San Jose State University
Lecture Information:
Jacqueline Thurston's presentation, drawing on ideas and her photographic images from her book Sacred Deities of Ancient Egypt explores the archetypal nature of the divine feminine and the divine masculine. It examines the presence of dualities and opposites contained within a single deity and the role that paradox plays in the dynamic relationships between individual deities. Our contemporary interest in gender and identity makes the exploration of the attributes of both feminine and masculine deities in the ancient Egyptian pantheon intriguing, informative, and relevant. The presentation will also explore how powerful vicissitudes of nature, like the pandemic through which we are living, shaped Egyptians' vision of their gods. The presentation raises intriguing questions. Why, for example, did the ancient Egyptians choose a pair of feminine deities – Nekhbet, a vulture that fed on the decaying flesh of dead creatures; and a cobra, Wadjet, a lethal serpent – as guardians of the pharaoh? The presentation approaches these questions from a psychological perspective informed by the ideas of the Swiss analyst C. G Jung.
Speaker Bio:
Jacqueline Thurston, M.A., is an artist, writer, and Professor Emerita in the School of Art and Design at San Jose State University, where she taught for over forty years. She is twice the recipient of a National Endowment for the Arts Photography Fellowship and was a Fulbright Scholar to Egypt. Her first artist's book, Shadowland was purchased by the Library of Congress for their Rare Book Collection. Thurston's photographs are in major national and international museum collections, including the San Francisco Museum of Modern Art; the Library of Congress; the International Museum of Photography; the Carnegie Museum of Art; the Albright Knox Museum; the Cantor Museum; the University of New Mexico Museum of Art; the Center for Photography at the University of Arizona; the Bibliothèque Nationale, France; and the Bibliothéque Alexandria, Egypt. Forty photographs inspired an exhibition curated by Dr. Lorelei Corcoran shown at the Art Museum of the University of Memphis.