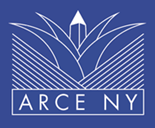 ARCE NY: After the Fire: The National Museum of Rio de Janeiro Recovers Ancient Egyptian Artifacts
Registration is required
Presented by: Dr. Pedro Luiz Diniz Von Seehausen
Lecture Information: 
On the night of September 2nd of 2018, a major fire struck the National Museum of Rio de Janeiro, located in the Palace at Quinta da Boa Vista, a building of historical importance, and the oldest scientific institution in Brazil. Before the fire, this museum had the largest collection of Egyptian artifacts in Latin America. After the tragedy, a major salvage excavation was conducted in the site to recover the artifacts that survived the fire. This lecture aims to give a glimpse of this work which brought back more than 300 objects of the Egyptian Collection of Rio de Janeiro. 
Speaker Bio: 
Pedro Luiz Diniz Von Seehausen received his PhD from the Federal University of Rio de Janeiro and works at the National Museum of Rio de Janeiro in the division of archaeology. He was part of the rescue party that conducted the salvage excavation in the wreckage of the museum after the fire of September 2nd of 2018 and was responsible for the section where the Egyptian Collection was located. He is a member of the Argentinian Mission in Luxor which has worked at the funerary complex of Neferhotep (TT49, TT187, TT362, TT363, TT347, and TT348) since 2014. He also works in the field of 3D technologies, digital imaging, and virtual reality applied to museums.