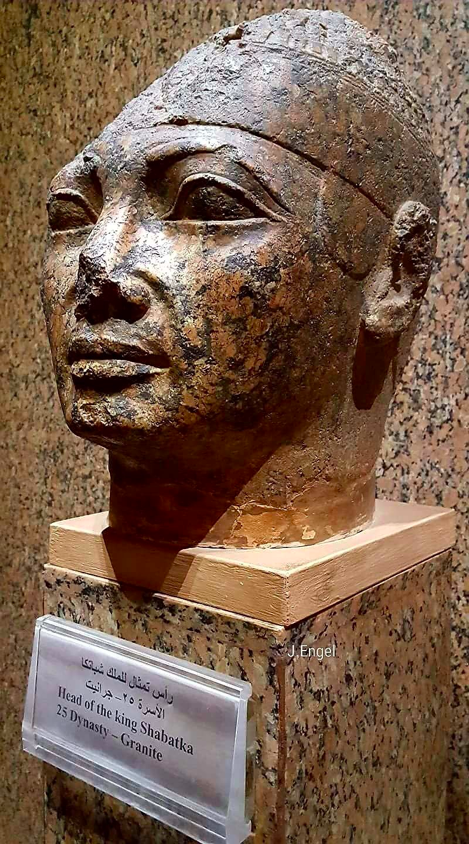 ARCE Members Only: A Nubian-Centric View of Egyptian Sculpture in the Twenty-fifth Dynasty
Registration is required
Presented by: Dr. Rita Freed; Chair Emerita, Department of Ancient Egyptian, Nubian and Near Eastern Art, Museum of Fine Arts, Boston



Lecture Information/Registration Below
Lecture Information: 
The Twenty-fifth Dynasty, the time of Kushite hegemony, was one of the most creative and prolific periods for sculpture and architecture in Egypt – certainly an anomaly for a country under foreign rule.  Yet it is seldom recognized as such.  This talk will examine the evolution of styles of royal and private sculpture made during Kushite rule and suggest why it developed as it did. 
About Rita Freed:
Rita Freed, a specialist in Egyptian and Nubian Art, received her B.A. in Ancient Near Eastern Archaeology and Biblical Studies from Wellesley College and her M. A. and Ph. D. in Egyptian and Ancient Near Eastern Art and Archaeology from the Institute of Fine Arts, New York University.  She was Associate Professor of Art at the University of Memphis and founding Director of the Institute of Egyptian Art and Archaeology before coming to the MFA, Boston, to head the Department of Ancient Egyptian, Nubian and Near Eastern Art. She is now Chair Emerita of that Department and also Adjunct Professor of Art at Wellesley College.  Freed has excavated in Egypt, Israel and Cyprus.  The exhibitions she has curated and co-curated include Egypt's Golden Age, A Divine Tour of Ancient Egypt, Ramesses the Great, Pharaohs of the Sun, The Secrets of Tomb 10A and Ancient Nubia Now and she has authored numerous books and articles.  She is past president of CIPEG (Comité International pour l'Égyptologie), former US representative of the International Congress of Egyptology and recently served on the boards of the Scientific Committee of the Egyptian Museum in Turin, the Archaeological Endowment Fund of the American Research Center in Egypt, and the Editorial Board of the Art Journal.