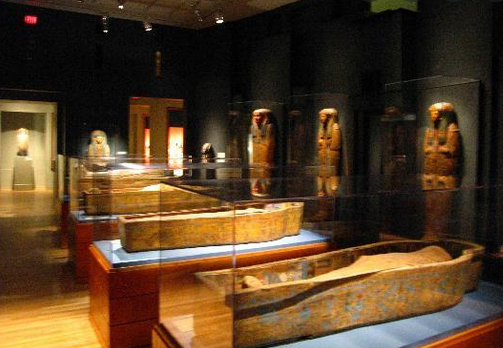 ARCE GA: Ritual Remnants: Three Middle Kingdom Coffins from Asyut in the Michael C. Carlos Museum
Registration is required
Presented by: Dr. Rune Nyord; Egyptologist and Assistant Professor at Emory University



This program is jointly sponsored by the Carlos Museum and ARCE Georgia
Lecture Information:
The city of Asyut (ancient Zawty) in Middle Egypt was a major religious center and, especially during the Middle Kingdom, home to distinctive traditions of funerary culture. Due to vigorous- if generally poorly documented- excavations in the early 20th century, coffins, and other grave goods from Asyut are now found in collections around the world. Three such coffins have made their way to the Michael C. Carlos Museum, and this presentation discusses their very different routes to this destination as well as what the coffins can tell us about religious thoughts and practices in Middle Kingdom Asyut. 
Speaker Bio:
Dr. Rune Nyord is Assistant Professor of Ancient Egyptian Art and Archaeology in the Art History Dept at Emory University. Before joining Emory in 2018, he held positions at the University of Copenhagen, University of Cambridge (Christ's College), and the Free University Berlin. A longstanding research interest of his concerns funerary culture, and especially coffins, of the Middle Kingdom. Some of the titles Dr. Nyord has written include Seeing Perfection: Ancient Egyptian Images Beyond Representation and Breathing Flesh: Conceptions of the body in the Ancient Egyptian Coffin Texts. His current book project examines the history of the Egyptological notion of the ancient Egyptian "quest for eternal life". It argues that important details of this framework stem more from 19th century expectations than from ancient Egyptian sources.