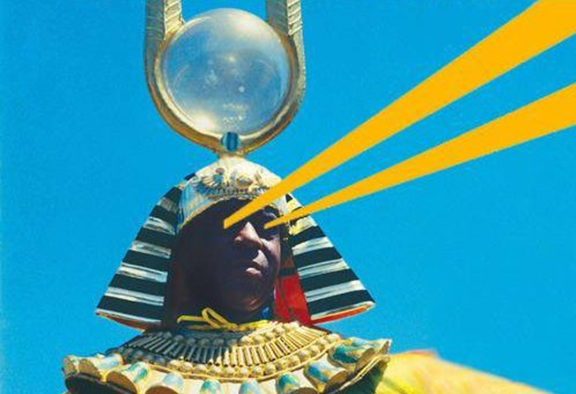 ARCE Chicago: A Solar-Ship Voyage: Ancient Egyptian Religion as Inspiration of Sun Ra and the birth of Afrofuturism
Registration is required
Presented by: Dr. Rita Lucarelli
5:00 PM CST

Illinois

Zoom
Lecture Information:
Presenting himself as an alien coming from Saturn, Sun Ra has been considered a pioneer of Afrofuturism whose music and live performances with his Arkestra are nowadays a classic in African American jazz music, theater, and poetry. Egypt has been a central source of inspiration for this polyhedric artist; this paper will analyze in particular how Sun Ra used and re-interpreted elements of the ancient Egyptian religious culture and its deities in his work and how much contents relate to the development of the Afrofuturistic philosophy within the American climate of political unrest during which he lived and performed. 
Speaker Bio:
Rita Lucarelli studied at the University of Naples "L'Orientale," Italy, where she received her MA degree in Classical Languages and Egyptology. She holds her Ph.D. from Leiden University, the Netherlands. Her Ph.D. thesis was published as the Book of the Dead of Gatseshen: Ancient Egyptian Funerary Religion in the 10th Century BC. She worked as a Research Scholar and a Lecturer at the Department of Egyptology of Bonn University, where she was part of the team of the "Book of the Dead Project". She is currently an Associate Professor of Egyptology at UC Berkeley and Faculty Curator of Egyptology at the Phoebe A. Hearst Museum of Anthropology of the University of California, Berkeley and Fellow of the Digital Humanities in Berkeley. She is presently working at a project aiming at realizing 3D models of ancient Egyptian coffins, the "Book of the Dead in 3D". She is also completing a new monograph on demonology in ancient Egypt entitled "Agents of punishment and protection: ancient Egyptian Demonology in the First Millennium BCE".