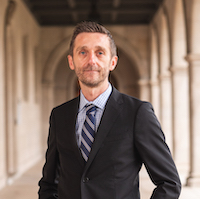 Nicola Aravecchia
Elected
---
Nicola Aravecchia is Assistant Professor of Classics and of Art History and Archaeology at Washington University in St. Louis. He holds a BA in Classical Studies from the University of Bologna, an MA in Ancient and Medieval Art & Archaeology and a Ph.D. in Art History both from the University of Minnesota.
He is the Archaeological Field Director of the excavations at ʿAin el-Gedida, a fourth-century settlement in the Dakhla Oasis of Upper Egypt, and, since 2022, the Archaeological Field Director at Amheida/Trimithis, a Graeco-Roman city in Dakhla Oasis. Nicola is also a Research Affiliate of the Institute for the Study of the Ancient World at New York University. In the Spring of 2016, he was the invited Chair of Coptic Studies at The American University in Cairo.
Nicola's research interests encompass the art and archaeology of Graeco-Roman and late antique Egypt. In particular, they focus on the origins and development of early Christian architecture in Egypt's Western Desert. Nicola is the main author of the final archaeological report on ʿAin el-Gedida, as well as the co-author of a volume on the Amheida excavations. He has also written articles and essays on related subjects, including early Egyptian monasticism.