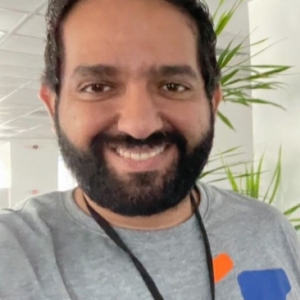 John Habashi
IT Supervisor
---
John earned his B.Sc. of Computers Science from Modern Academy in Egypt. He has over 10 years of experience in ICT, and he had the privilege of working in various roles that have shaped his professional career journey. His experience lies in delivering and managing IT projects, as well as providing support to end users both locally and globally.
His career started at Orascom Construction, then GulfCryo Gases UAE/Egypt, then US embassy projects – USAID, CAC (Cairo American College) and Apache Petroleum Int.
Prior to joining ARCE, John was working at DocuSign Int.